AKO ELASTIC 2.5 B1 + ELASTIC 4.5 B1
Premium fire-retardant insulation underlay suitable for the gluing of wall-to-wall carpets.
For the laying in public buildings, hotels etc.
Very high walking comfort
Excellent impact sound and thermal insulation
Prolongs the durability of your wall-to-wall carpet
Fire-retardant Bfl-s1 according to DIN EN 13501-1
Available sizes
AKO ELASTIC 2,5 B1
Rolls
30 m x 190 cm
AKO ELASTIC 4,5 B1
Rolls
20 m x 190 cm
AKO ELASTIC 4,5 B1
Angle Stair Mat (PU 25 pcs.)
25 x 60 cm | 25 x 80 cm
Technical details
Structure
PES/glass fibre yarn coated on both sides with a special PVC foam.
Colour, Texture
black, plain
Thickness ca. 2.5 mm
Improved insulation 1/λ = 0,05 m² K/W
Sound insulation 19 db
Thickness ca. 4.5 mm
Improved insulation 1/λ = 0,09 m² K/W
Sound insulation 29 db
Certificates
Iff - Institute for Floor Construction, Overath
Fire retardant according to DIN EN 13501-1 Bfl-s1
Downloads
Product description (pdf)
Stufenmatten (pdf)
Recommended adhesives (pdf)
Zertifikat Bfl-s1 AKO ELASTIC 2,5 B1 (pdf)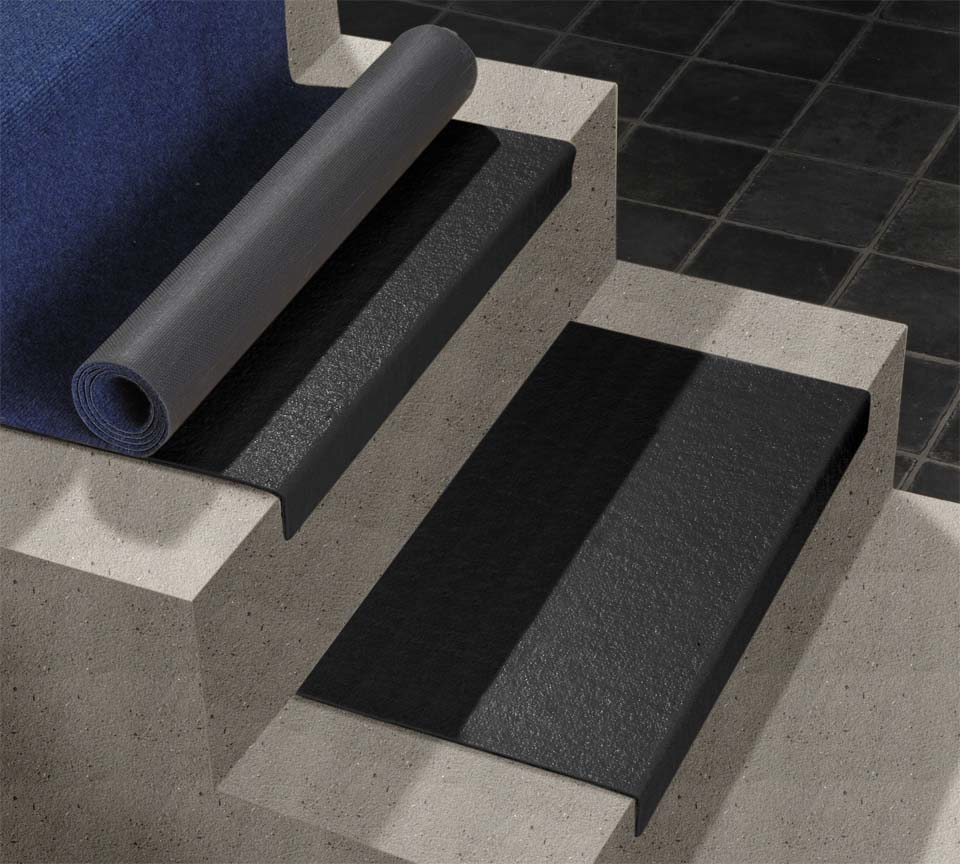 Features